Barcelona among top innovation hubs in Europe!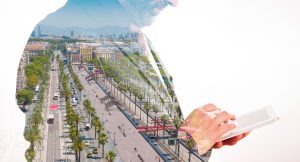 Whether it's the vibrant startup scene or the warm climate and cultural appeal, Barcelona is now being hailed as a go-to destination for the tech savvy. According to the latest technology industry trends, Barcelona is still among the top 5 startup and innovation hubs in Europe for 2017.
So what makes Barcelona so good at attracting talented people from all around the world? All you need to do is take a look at the incentives and business opportunities Barcelona offers. Not to mention the environment which allows companies and professionals to take advantage of the growing number of accelerators, business angels, and venture capital investments. Moreover, the city has become a preferred location for some of the most popular tech events like the Mobile World Congress, FullStackFest or ADDC — which means even more chances to meet like-minded professionals. And don't forget about the usual tech-focused meetup groups and networking events. As a result, it's quite easy for techies and digital natives to always stay on top of the latest industry trends.
Smart living in Barcelona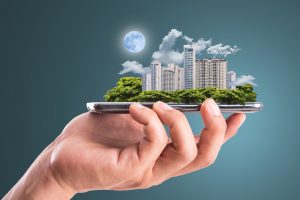 Barcelona is also becoming "smarter" at using the latest technological advancements to improve the quality of life for its residents. Juniper's Smart City Rankings has put Barcelona at the forefront of the list in 2015, after they analysed each city's 'smart' capabilities, with a focus on their use of smart grids, smart traffic management and smart street lighting. It was found that Barcelona "performed consistently well across all metrics and serves as an exciting model of success from which others can learn, bolstered by strong environmentally sustainable initiatives".
From reduced congestion and lower emissions, to cost savings on water and power, to economic development and a booming startup scene, the city's commitment to innovation is the reason behind the constantly evolving community of talented professionals and forward-thinking organizations.
If you are interested in finding out even more about what Barcelona has to offer, check out our page: Welcome to Barcelona .